Vendor Spotlight: Melissa Roe with Hi Ho Vacations Authorized Disney Planner
Posted by Kristina Tricarico on Thursday, February 25, 2021 at 9:10 AM
By Kristina Tricarico / February 25, 2021
Comment

Each month, we spotlight one of our favorite vendors. While you can always reach out to us to see our complete list of names, categories, and contact information (frequently updated!), these blogs will give you a deeper understanding of who these people and businesses really are. This month, we get to know more about Melissa Roe with Hi Ho Vacations- Authorized Disney Planner.
How did you become a Disney Travel agent?
I used an amazing planner from Hi Ho Vacations for my personal trips and when they were hiring 3 years ago, I jumped at the chance to apply. It's been a dream job of mine.
Where is your favorite place to stay at Disney World?
This one is tough for me because I like to stay in as many different places for the unique experiences to help my clients decide the best fit for them but my two favorites are The Wilderness Lodge and Coronado Springs. I also really like Art of Animation but we are a large family so no longer fit in the family suites.
Do you suggest a certain time of year to visit?
I am a huge Halloween fan so anytime I can see Halloween decorations is a plus but Disney does a real good job having unique opportunities through the year. I always say the best time to go is when your schedule allows, I'll help plan the rest to make it the best vacation!
Is there a fee for your services?
There is not a fee. My services are completely free. I am as hands on as people like or just be there to offer advice for my clients. I take pride in tailoring vacations for each individual family.
What age group do you suggest for the Disney cruises?
There is something to do for everyone on a Disney Cruise. It's a Small World Nursery is for children ages 3 months to 3 years old. Oceaneer's Lab/Club for kids 3-10. Edge is for the tweens 11-13 and rounding out is Vibe for 11-18. They have family events across the ship or drop the kids off at the kids club for adult activities. All day movies and world class theatre shows? Yep! There are pools for families but also adults only area. They even have solo cruisers events for meet and greets. Amazing food….Disney Cruises have it all.
Can you help with other Disney Vacation spots?
I am certified in all the Disney Vacations spots. Disneyland is one of my favorite places. Adventures By Disney is the concierge of travel across the world with the Disney flare. Aulani, A Disney Resort and Spa in Hawaii is a dream location.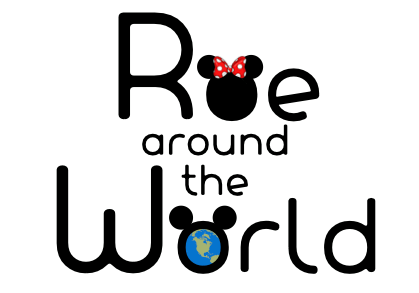 When you are ready to plan your next trip to Disney World make sure you give Melissa a call at 832-655-6256 and she will help you plan a trip to remember. You can also check her out on Instagram and Facebook @roearoundtheworld.