Vendor Spotlight: Lisa Geraci Rigoni with Organizing Mentors
Posted by Kristina Tricarico on Thursday, June 25, 2020 at 11:07 AM
By Kristina Tricarico / June 25, 2020
Comment

Each month, we spotlight one of our favorite vendors. While you can always reach out to us to see our complete list of names, categories, and contact information (frequently updated!), these blogs will give you a deeper understanding of who these people and businesses really are. This month, we get to know more about Lisa Geraci Rigoni with The Organizing Mentors.

What is the organizing question you get asked the most?
There are many, of course. How about "we are thinking about moving in the next year. What can we do now?" Hire The Organizing Mentors (TOM) as soon as possible. We can work with you, on your schedule and within your budget when you have more time to think and make decisions, your stress level is lower and all the other factors about making a move are not as pressing.
Where do I start?
TOM will guide you and help make decisions with less stress and no judgment or pressure. We truly care about you and how you want your home to feel. If there are items that you do not want we will help you sell and/or take away for donation. The decisions are all up to you.
With parents doing more teaching at home, are you able to help set up and organize a work/study area?
We have been working virtually in many homes in the last few months. It has been super successful for families who don't really need the extra hands to physically move anything. We have suggested and implemented repurposing/creating temporary spaces for the kids to use for their individual 'classrooms'. Lots of TV stands/card tables have been purchased and/or assembled and they seem to be working well.
What should people do to get ready for you to come to their home for an appointment?
Absolutely nothing. We want to see what your space looks like. There is a reason why you have called us, we would like to start there. Please do not go out and purchase any containers, bins or shelf units…let's see what you have, what we can repurpose. Once you have decided (with our Mentoring) what you do not want anymore…then we will see what the space needs.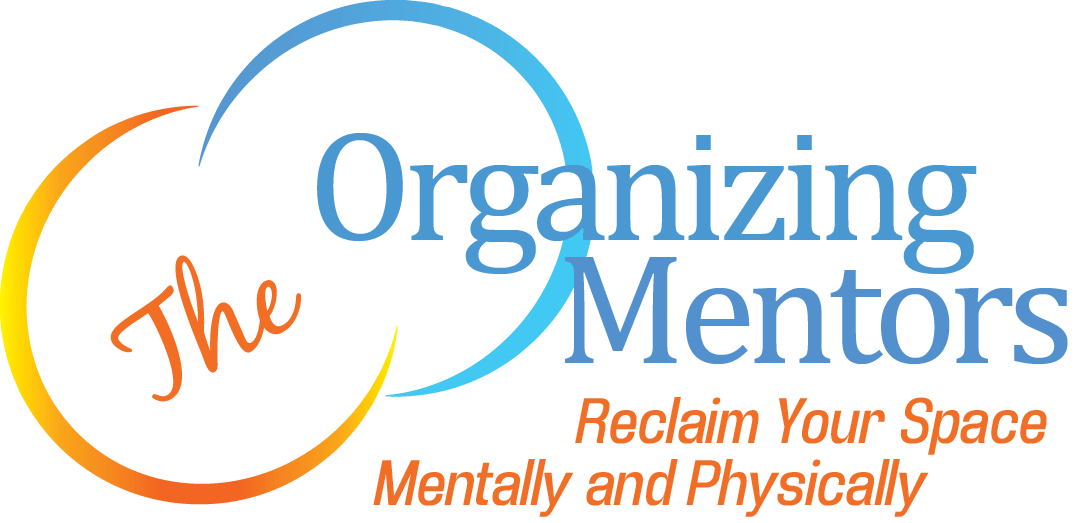 When you're ready to take the next steps with getting your home organized make sure you check out The Organizing Mentor's website and give Lisa a call at 703-434-9585 to get started.