Vendor Spotlight: Kirsten Sheridan and Know Skin
Posted by Kristina Tricarico on Thursday, May 13, 2021 at 9:21 AM
By Kristina Tricarico / May 13, 2021
Comment

Each month, we spotlight one of our favorite vendors. While you can always reach out to us to see our complete list of names, categories, and contact information (frequently updated!), these blogs will give you a deeper understanding of who these people and businesses really are. This month, we get to know more about self-care with Kirsten Sheridan and Know Skin.
Can you tell us your background?
Hi! I'm Kirsten, a Scot from Outlander Country for those that love the series, and yes, I have caught a glimpse of Jamie Fraser. I live in Loudoun county with my Husband and teenage daughter. We have two golden retrievers, Whisky and Harley. I am a professional skin and body therapist, licensed esthetician, and educator. My other qualifications include massage therapy, clinical aromatherapy, and reflexology. I have a personal training qualification through NASM (although no longer practice). I founded knowskin.com earlier this year. I teach skin therapists to become experts in their field through online courses and community.
What type of self-care services do you provide?
As a skin and body therapist, I noticed an increased need during the pandemic for self-care. Before the new normal you may have been getting skincare treatments, massages, and a variety of other therapies but with lockdowns and schedule changes it was harder to get appointments if available at all.

Self-care is not just about these fabulous treatments but should be a lifestyle choice. We all have daily habits: the good, the bad, and the ugly. It's these daily habits that create our self-care routine or lack of.

Clients were struggling with routines both creating and sticking to them. Maybe you desire to create a healthier lifestyle, but struggle to find the time or simply not sure where to begin?

I created kirstensheridan.com to provide ideas and a starting point to create your own self-care routine. Self-care can be simple, I like to think of it as building blocks, building a strong healthy foundation. Adding healthier habits over time helps you to improve your health, become more motivated, cope better with the daily stressors and show up as a better version of yourself!

My goal with kirstensheridan.com is to provide education for healthier solutions. As this site develops, we aim to have guest speakers in all realms of skin, health and wellness, provide practical solutions to your self-care needs and build community. Self-care is not a one size fits all and may be as simple as taking an Epsom salt bath 2x per week, beginning a meditation practice, or swapping unhealthy personal care products for healthier options. Whatever your self-care goals we have ideas and solutions to fit your lifestyle.
What are some daily things you do to stay healthy?
My favorite and at the risk of sounding gross is my daily celery juice habit – I drink 16oz of juiced celery every morning before anything else. I first started this habit over two years ago and now thanks to the wonderful health benefits I am hooked.
If you struggle to find the time to exercise as I do focus on movement breaks. A few minutes of vigorous (Tabata or Hiit type workouts) throughout the day. Did you know that just fifteen mins of exercise creates healthy changes in the blood as well as provides many other health benefits? It also improves focus and productivity.
Staying hydrated is key to a healthy body and mental clarity. Nutrition is not a one size fits all! That is why so many diets fail or are hard to maintain. Choosing unprocessed healthy options and adding them to your diet the less you will crave the unhealthy ones!
During this pandemic, I have increased my supplement intake of Vitamin C, Zinc, and Vitamin D. While I believe certain supplements are key to fighting off environmental disruptions, it is important to tailor supplement intake based on your individual needs.
As a qualified aromatherapist for over twenty years, I use essential oils daily. I don't overuse them, and I don't use them in everything I do. I diffuse them regularly to purify the air and promote motivation or decrease stress depending on my family's goals and mood that day!
As an advocate for clean beauty products, I try to ensure that we use clean skincare, make -up and personal care products as much as possible. Ingredients in personal care and cleaning products can be very toxic for the body and the environment. Swapping out at least a few personal care products for clean products will reduce your toxic load.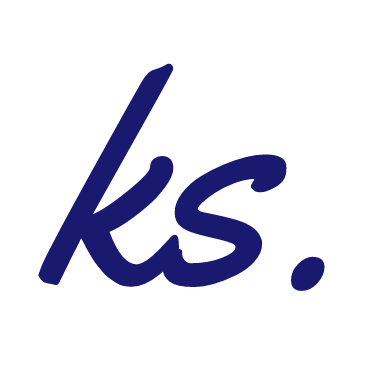 If you are looking to improve your self-care, make sure you check out Kirsten Sheridan's website to get started. You can also follow her on Instagram, @knowself-care.