Vendor Spotlight: Joi and Morgan with Curious Cat Confections
Posted by Kristina Tricarico on Thursday, September 10, 2020 at 9:34 AM
By Kristina Tricarico / September 10, 2020
Comment

Each month, we spotlight one of our favorite vendors. While you can always reach out to us to see our complete list of names, categories, and contact information (frequently updated!), these blogs will give you a deeper understanding of who these people and businesses really are. This month, we get to know more about Joi and Morgan with Curious Cat Confections.
What made you decide to go into the chocolate business?
We have always loved cooking and baking, especially desserts.... chocolate desserts. We started experimenting with chocolate about six years ago for fun. Morgan quickly realized that it was a great way to combine his engineering side with his artistic side. Chocolate can be very unforgiving and requires a great deal of discipline. It can also yield something extremely unique, beautiful, wonderful, and delicious. It quickly became a passion as our journey continued. We began seeing faces light up at the sight of our chocolates and smiles as they were sampled. We started to realize that we wanted to spread this joy to as many people as possible.
How did you come up with the name of the business?
As we tested recipes and designs over the first few years, one thing remained a constant, our kitty we call Norman the Foreman. Norm is our ever-curious cat who loves watching us in our work. He would sit on the refrigerator tirelessly observing our attempts to master the chocolate arts. When it was time to name the company, we wanted a name that represents us and who we are. We love animals and decided to dedicate the company to our curious cat. When we built our commercial kitchen, our contractor thought we were crazy for wanting to include a "kitty" window. Norm still watches us as we work to this day. Check out our Instagram account (@curiouscatconfections) for us at work along with many of our cats stopping by the window to observe our progress.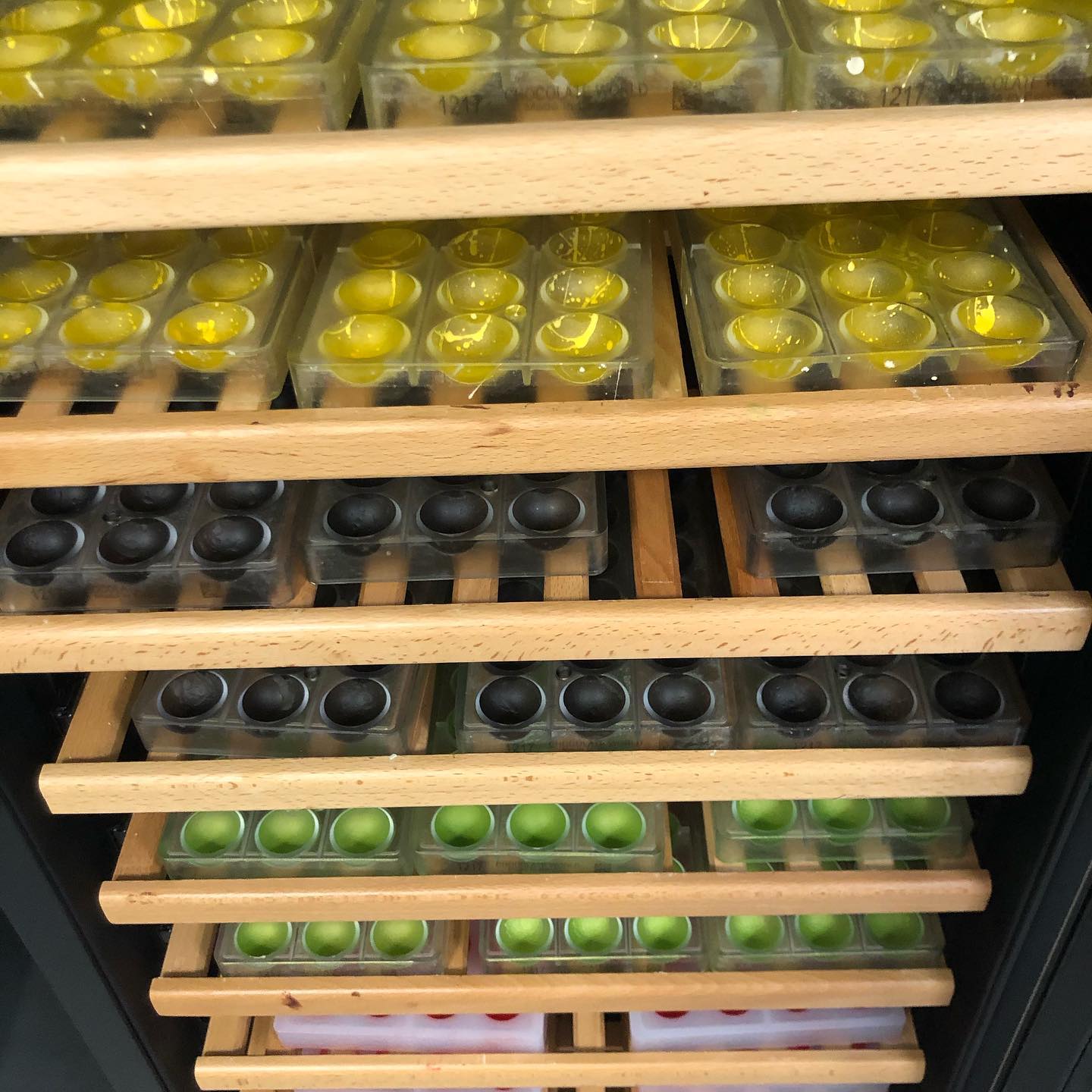 What are the most requested flavors?
Our most requested flavors would have to be salted caramel, espresso, vegan dark, and bananas foster. We hope to have a full line of vegan chocolates in the not-too-distant future!
Where can someone buy your chocolates?
People can check out our website at http://www.curiouscatconfections.com where we have some of our chocolates on display. We should be accepting online orders through the web shortly. But for now, we accept orders by emailing us at [email protected].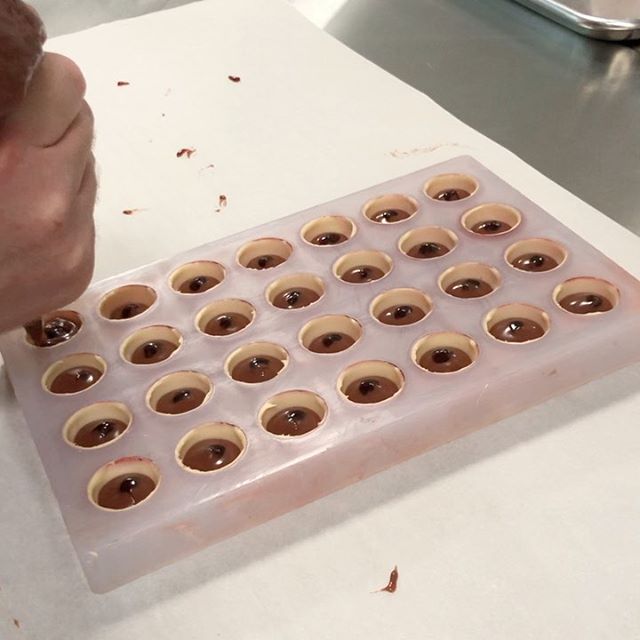 If you have not yet had a chance to try their yummy chocolates, we would recommend you do so as soon as possible! They are truly a work of art, both visually and taste-wise. We could go on raving about their many delicacies but recommend that you just visit them yourself so you can see why they are the best at what they do! You can visit their website at www.curiouscatconfections.com or follow them on Instagram and Facebook @curiouscatconfections to get a sneak peak of their most recent works of art.