Vendor Spotlight: Colao & Peter - Luxury Outdoor Living
Posted by Kristina Tricarico on Friday, April 2, 2021 at 9:11 AM
By Kristina Tricarico / April 2, 2021
Comment

Each month, we spotlight one of our favorite vendors. While you can always reach out to us to see our complete list of names, categories, and contact information (frequently updated!), these blogs will give you a deeper understanding of who these people and businesses really are. This month, we get to know more about Colao & Peter - Luxury Outdoor Living.
What are the first steps if a homeowner is interested in adding a pool to their yard?
This is a great question! The first step requires the client to determine what type of project they have in mind. If, for example, they are looking for a resort style pool with an architectural style that matches their home, they will want to speak with a design build firm. Design build firms focus on overall aesthetics, use of high quality materials, and attention to detail. They often also stay on top of the latest technological advances ensuring the aesthetics match the long-term durability and usability of the total project. On the other hand, if a client is interested in a simple cost-effective pool such as concrete or fiberglass shell, they might want to consider contacting a pool contractor or smaller pool builder.
Does it matter what type of company you hire to build a deck/covered structure?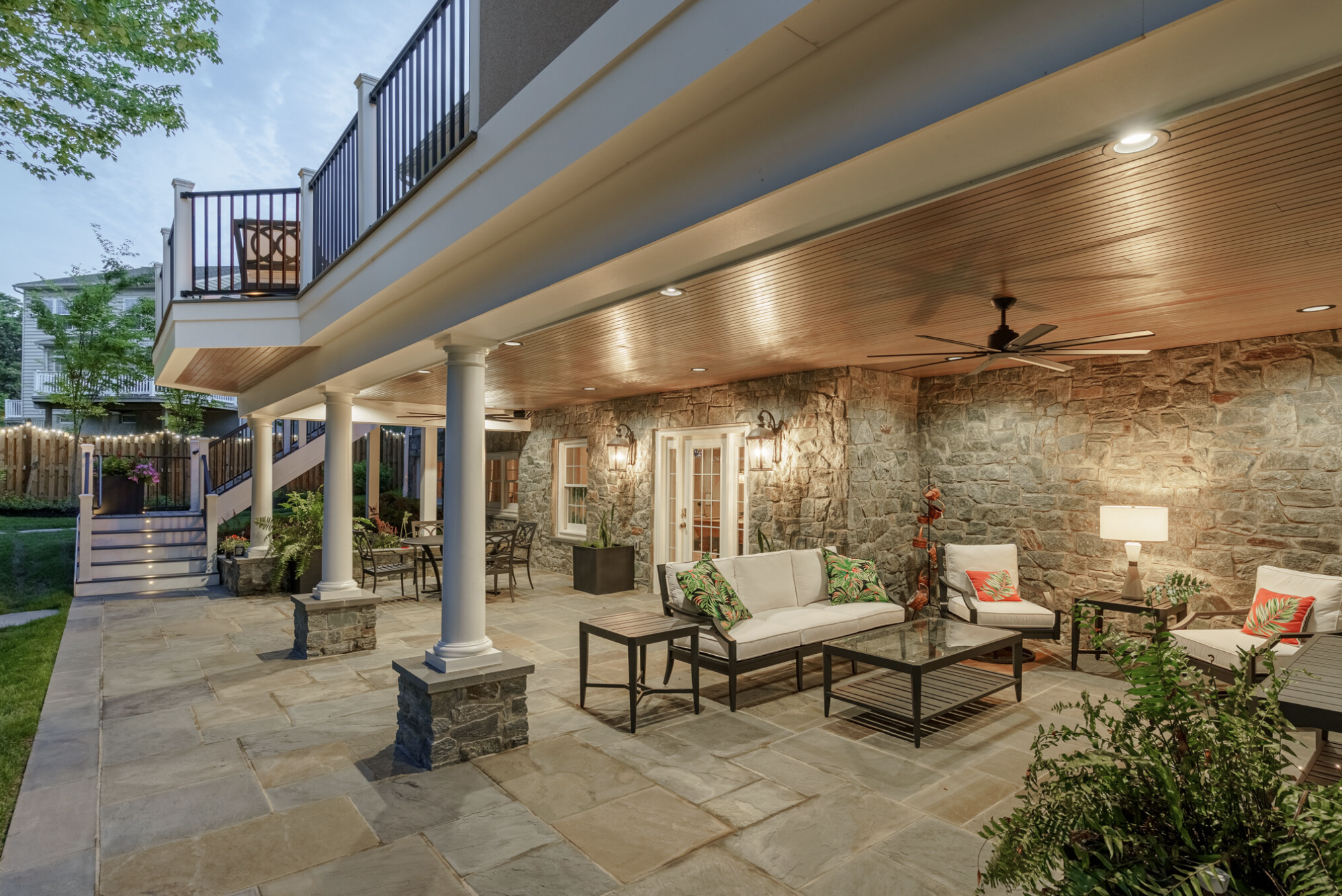 Today's deck can be a very complex project. You want to use a company that understands how to maximize the usability of the space while adding visual interest to your home. The most important aspect that goes into building decks and covered structures is the design of the structure itself as it relates to load and it's long-term durability. A standard deck company is often focused on how they can create a simple and easy deck in the least amount of time with the least amount of expense. Our landscape architects take the time to figure what will work best with your space, plan it in 3D and make sure that the same attention to detail that is inside your home, is carried to your outdoor living space. From underdeck waterproofing and drainage systems to three and four-season rooms that can include, ceiling fans, extensive lighting, outdoor kitchens, TV's, fireplaces, ceiling mounted heating fixtures, and more. An architecturally minded firm like ours can create a space that becomes a true extension of your home and extend the use of the project.
What are some of the best outdoor improvements to get the highest ROI when I sell my house?
Often overlooked or an afterthought when selling a home is landscaping and lawn maintenance. These are number one on the list! Having a well-maintained lawn will always help sell a home faster and increase the value! Hiring a lawn maintenance company is one of the best ways to keep your lawn, and overall home appearance in great shape while allowing you more time to do the things you love. Our maintenance teams focus on using the best quality products possible combined with great attention to detail to create a high-end feel. Using a maintenance company is a cost-effective way to get your return on the investment!
What have clients requested the most in the last year?
All outdoor projects! With COVID having such a huge increase in the amount of time people are spending at home, clients are seeking to make their homes feel like their personal oasis. This includes resort-style pools, outdoor kitchens, decks, landscaping, planting, and hardscaping! Our passion is creating high-end, luxury outdoor spaces that make our clients feel like they can get away in their own backyard. It can be difficult to find a company that specializes in all aspects of outdoor living while still having a high attention to detail, which is what makes us different. The more people are at home, the more they realize the endless possibilities there are for their outdoor spaces!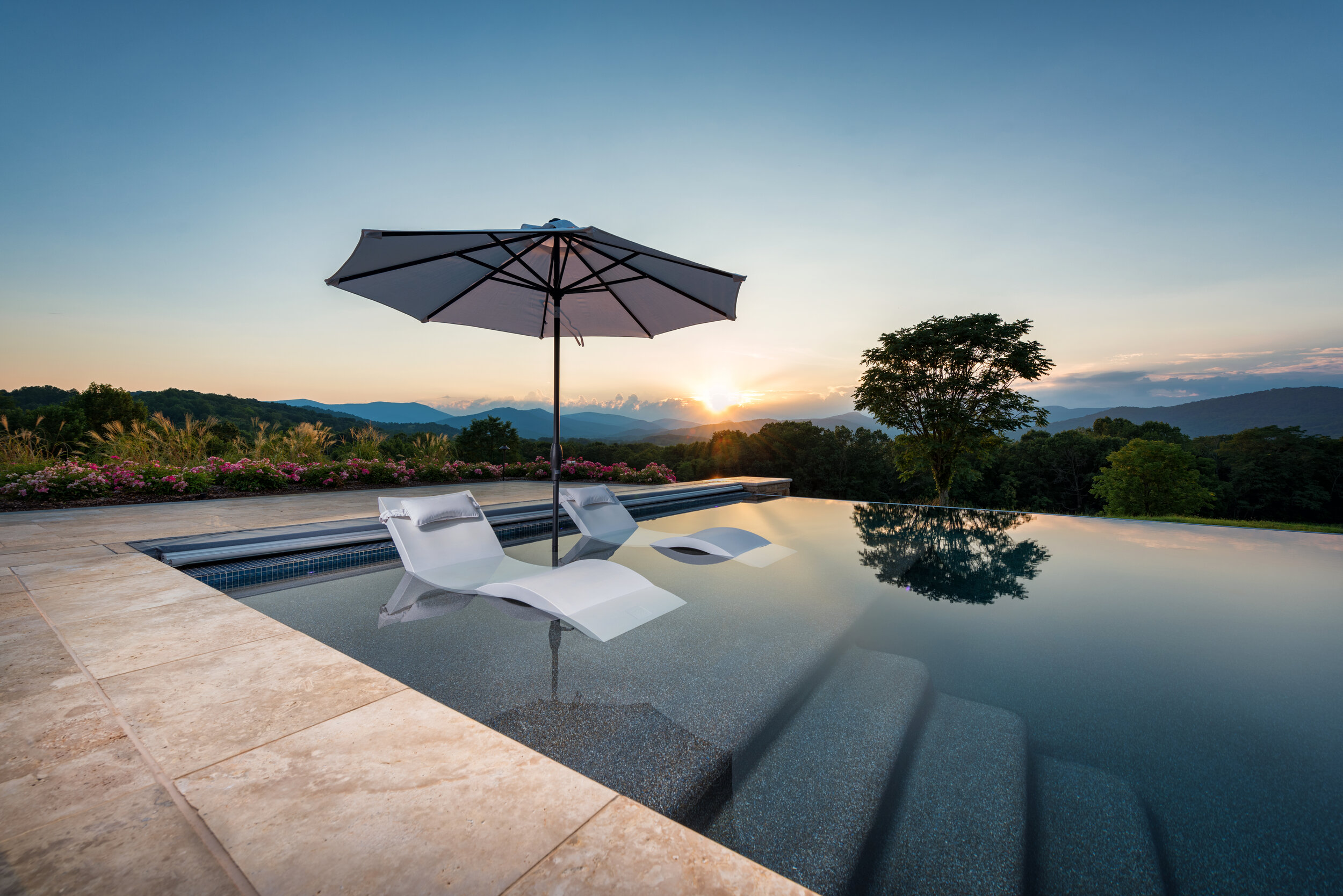 If you are looking to improve your backyard space, make sure you check out Colao & Peter's website and give them a call at 503.773.0123 to get started. You can also follow them on Instagram and Facebook.