How to Save Thousands on Your Home Purchase
Posted by Leanna Conoscenti on Monday, August 13, 2018 at 11:41 AM
By Leanna Conoscenti / August 13, 2018
Comment
Our clients now have access to a game-changing new product called Keller Mortgage. Keller Mortgage was created with the goal of saving buyers thousands on their home loans. Through their ZeroPlus program, our clients are saving an average of $5,200! They have been using those extra funds to cover expenses such as the appraisal, home inspection, furniture for their new house, or towards their down payment.

HOW IS THIS POSSIBLE?!
Through the ZeroPlus program, Keller Mortgage offers our clients home loans with competitive interest rates, no loan origination fees, no loan processing fees, and no underwriting fees. Plus, they offer $1,000 credit at closing for loans over $150,000. Keller Mortgage does not spend any money on advertising, so all of those savings are passed directly to you. Check out the chart below to see sample savings with Keller Mortgage when compared to a typical lender.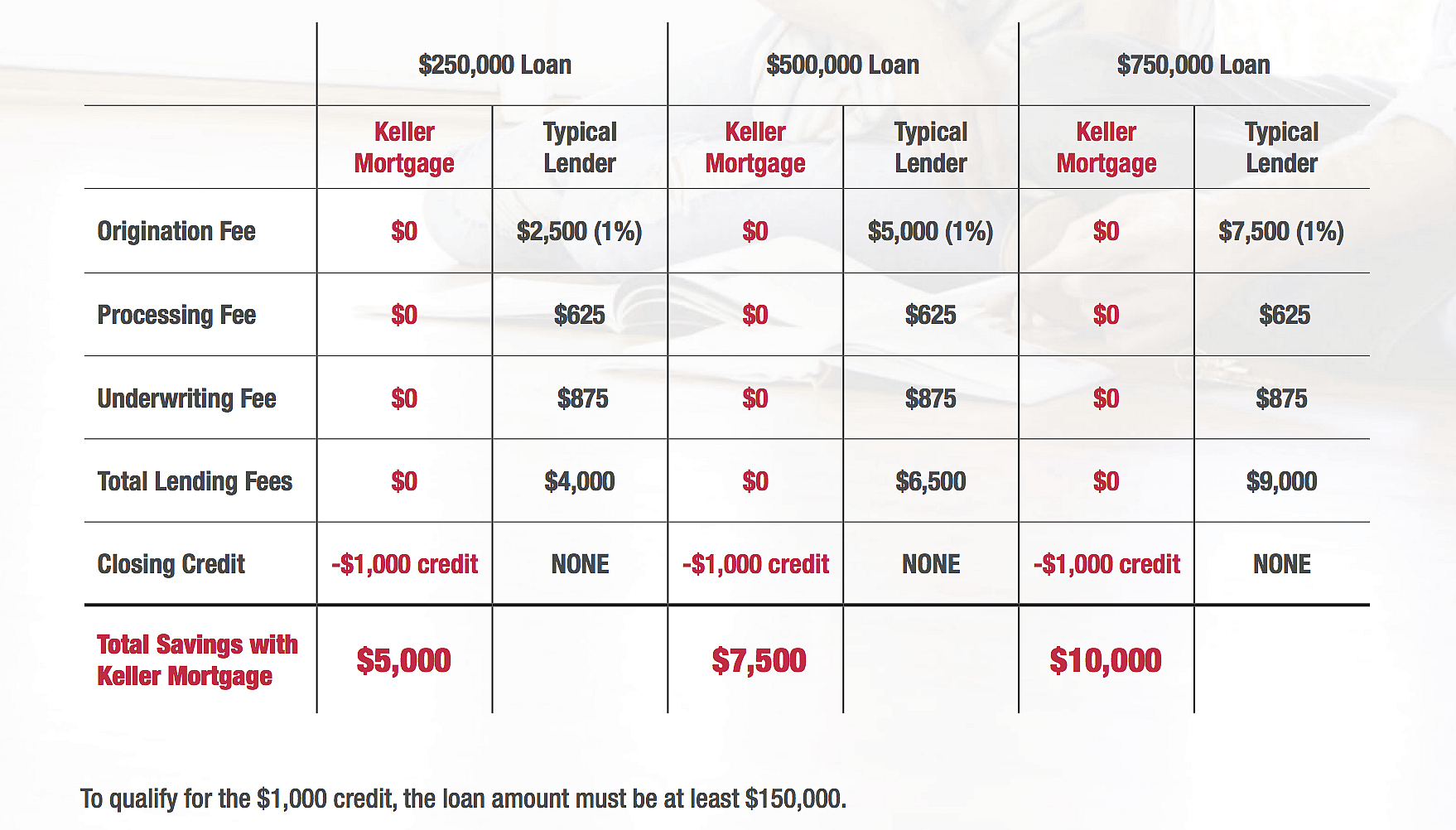 READY TO SEE HOW MUCH YOU COULD SAVE?
Keller Mortgage works directly through their encrypted mobile app. Just head to this link and follow the instructions to get the ball rolling.

Learn More About How To Save on Your Home Purchase: