How to Keep Entertained During the Coronavirus Outbreak
Posted by Kristina Tricarico on Tuesday, March 24, 2020 at 11:32 PM
By Kristina Tricarico / March 24, 2020
Comment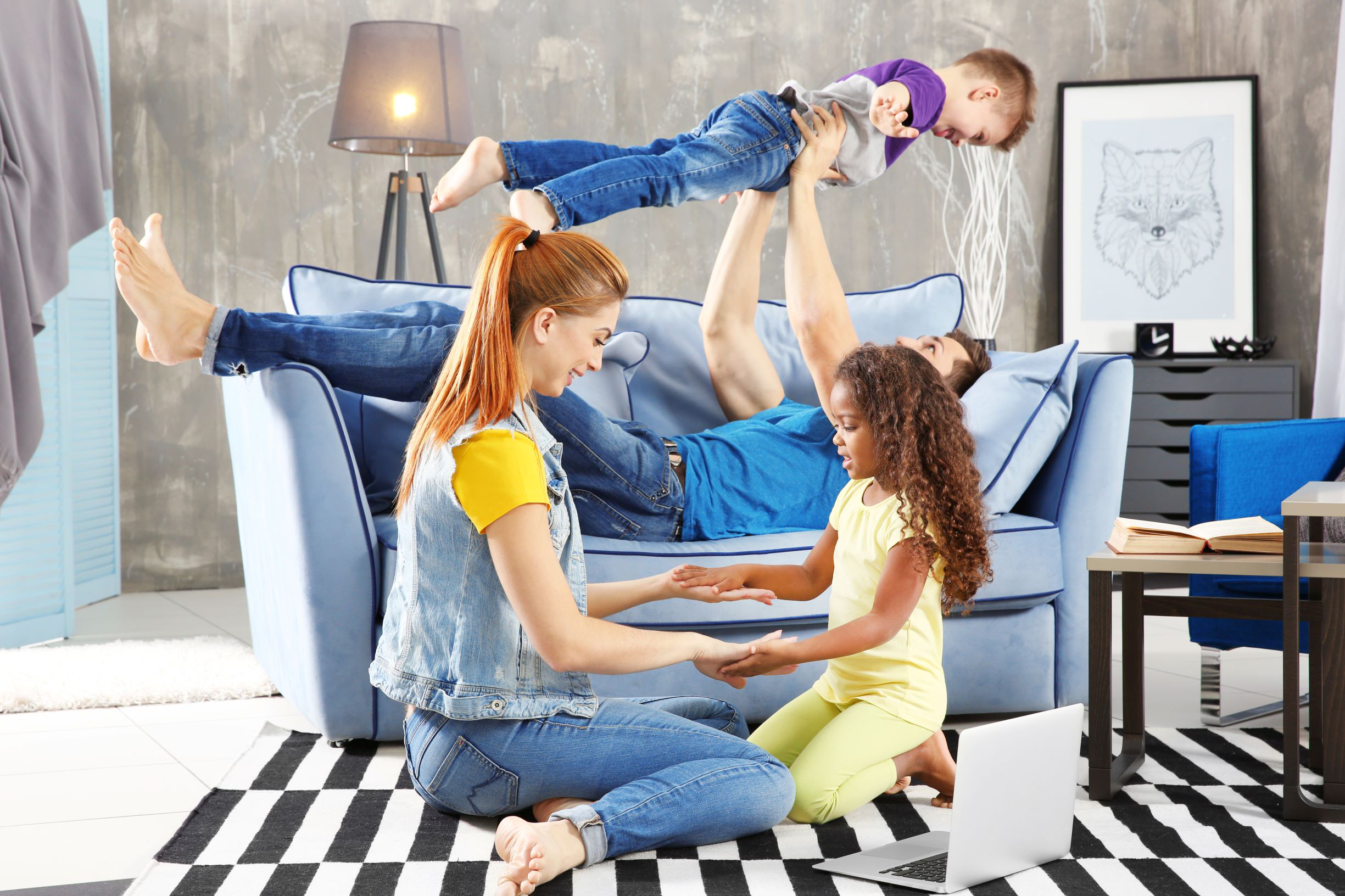 From the future Picassos to the next Gordon Ramsays, here's how to keep occupied.
In this present climate, most of us are concerned about ourselves and loved ones on account of the coronavirus. While amid the unknown, health officials are advising us all to do our part in "flattening the curve" - a term created to help cease the spread of COVID-19. Many schools, events, and businesses have been postponed and canceled.
We're being urged to stay home and practice social distancing. In our busy lives, this almost feels near impossible and like a foreign concept. Nevertheless, this is the time to hunker down and ride it out. We've already survived the first week of self-quarantine and social distancing—we can do this!
Below are a few ideas on how to pass the time and keep yourself from going stir crazy.
Commune with nature. Walk around outside in the sun at a healthy distance from others. Northern Virginia has an abundance of parks and trails in the area-- take advantage of it! Exercise and natural Vitamin D? What could be better?
Stream a movie early. Movie studios who were banking on playing their films in theaters are now releasing them early to streaming devices. Disney announced it would release the newest Pixar film "Onward" starting on March 27th at 8 p.m. EDT. Friday's release is for purchase through services such as iTunes. Disney+ will have it available to stream on April 3rd. Warner Bros. is releasing its latest Ben Affleck film The Way Back as well as Birds of Prey on digital today. You can find a list of other new movies being released early on streaming devices here.
Take a virtual field trip. Many museums, theme parks, aquariums, and zoos are offering free virtual tours. Now more than ever is it easier to travel to places around the world from the comfort of your home. We've compiled a list of virtual field trips you can take with your kids as well as some worksheet activities to extend the learning for each type of destination. Virtual_Field_Trips_and_Activity_Worksheets.pdf

Read. If you are stuck inside all day, there isn't a more perfect time to start reading those books you've been meaning to start but haven't gotten around to it yet.
Get a workout in. Vegging out on the couch can be enjoyable, but you might find yourself getting restless after a while. Nowadays you can find dozens of virtual fitness programs to choose from that can be done from home, but it is ultimately about finding the one that works for you and your lifestyle.
Cook. Make a recipe you've been wanting to try or turn your kitchen into an interactive lab of feeding fun. During breakfast, let your kids crack apart eggs and whisk them together with a fork, then show them how to prepare them in various ways like scrambled, over easy and poached, and have a taste test at the end.
Treat yourself. In your regular day to day life, you barely have 5 minutes to grab something to eat in the morning, let alone 5 minutes to pamper yourself. But now that you have those 5 minutes you will want to have an in-home spa day made up with a bubble bath and a homemade face mask and sugar scrub. After all, you deserve to be pampered!
Get a jump start on spring cleaning. Maybe not as fun as some of the other ideas but if you're already breaking out the Lysol to wipe down the surfaces in your home, consider using this time to scrub your bathroom floor, raid your bedroom closets, or tackle any other organizing projects you might have been putting off. Embrace your inner Marie Kondo!
Break out a board game or puzzle. Yes, there are ways to entertain yourself that don't involve staring at a screen. Aside from being loads of fun, these great pastimes, are great ways to pass up the time and to bond with the family.
Go on a scavenger hunt. Send your little ones on an indoor scavenger hunt to keep them entertained! Here are a couple to get you started--Scavenger_Hunt_Worksheets.pdf
Host an online dinner party or hangout. Platforms like Zoom, Facebook Messenger, and Skype enable you to organize your social meetups virtually so you can still practice social distancing without completely isolating yourself.
Bring your Pinterest boards to life. Now with oodles of time on our hands, it creates the perfect opportunity to try that new recipe or DIY project you've pinned and never found time to do.