Best Places for Holiday Lights in Loudoun County and Fairfax County
Posted by Leanna Conoscenti on Wednesday, December 8, 2021 at 11:50 AM
By Leanna Conoscenti / December 8, 2021
Comment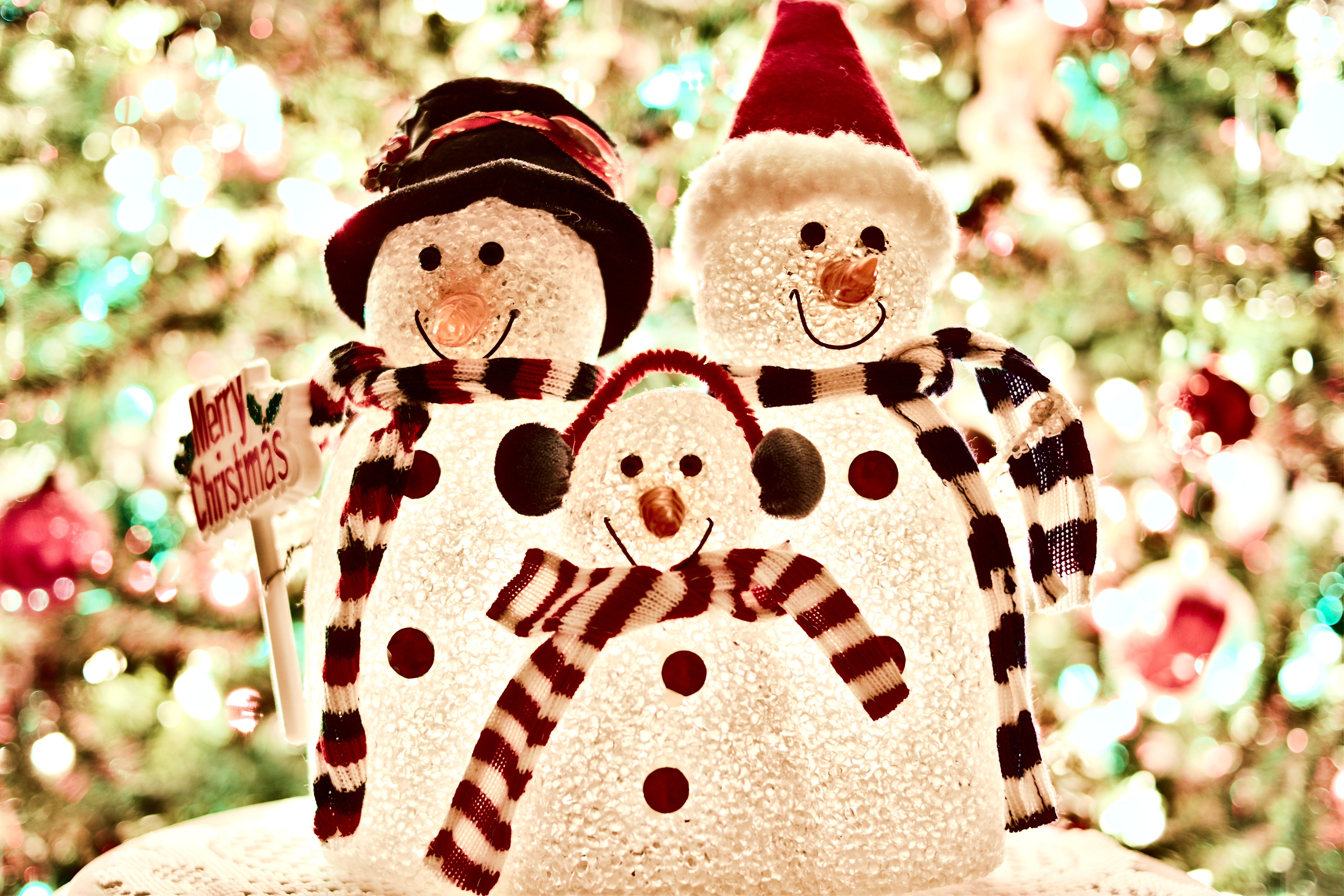 It's the most wonderful time of the year! Holiday light displays are one of our favorite ways to celebrate the season. Check out our lists of the best places to take in some twinkle lights in Loudoun County and Fairfax County.
Loudoun County
Check out this extensive map with lots of light displays in Loudoun- Loudoun Lights Map
Edwards Landing Lights- 1826 Woods Drive NE, Leesburg
This home is famous for its Halloween and Christmas displays. The owners are collecting donations for Johns Hopkins so be sure to bring your donation with you or you can donate via Venmo @Edwards_Landing_Lights. Get the latest updates here.
704 Seaton Ct SE, Leesburg
This epic light display might make you squint from the brightness! The lights are on every night from 5-10pm.
Christophy Christmas Lights- 626 Marshall Dr NE, Leesburg
This synchronized music and light show can be enjoyed from December 1, 2021 through January 7, 2022 from 6-9pm.
19389 Mill Dam Pl, Leesburg
Head to Lansdowne on the Potomac to see the holly tree that's been transformed into a gnome in front of this festive home.
Lucy's Land of Lights- 43034 Tippman Place, Chantilly
Lucy's Land of Lights is up and running nightly from 5-10pm. No show on nights with rain or snow. Take in this animated display synced to music and don't forget to bring canned goods for their drive.
7 Brookfield Cir, Sterling
Feast your eyes and ears on this animated light and music show nightly from 6-10pm featuring 9 Christmas songs.
Holtz Family Lights- 44282 Misty Creek Pl, Ashburn
Get festive at the synchronized light show daily from 5:30- 10pm.
42580 Blue Copper Way, Ashburn
There is certainly no shortage of lights at this impressive display running from November 26, 2021to December 31st, 2021 from 5pm to midnight. Donations are being collected for Journey 4 A Cure.
21322 Thimbleweed Ct, Ashburn
Two houses get in on the fun at this light and music show featuring 10,000 lights. The show runs from 6-9pm on weekdays and until 10pm on weekends.
41033 Blue Larkspur Ct, Stone Ridge
This yard is packed with a light party! The lights are on 5:30 - 10:30pm on weekdays and 5:30 to 11 pm on the weekends. Donations are being collected online at Team Mathias, please be sure to include a note that says "Domenick Lights 2021"
Fairfax County
Check out this extensive map with lots of light displays in Fairfax- Fairfax Lights Map
Meadowlark Botanical Gardens Winter Walk Of Lights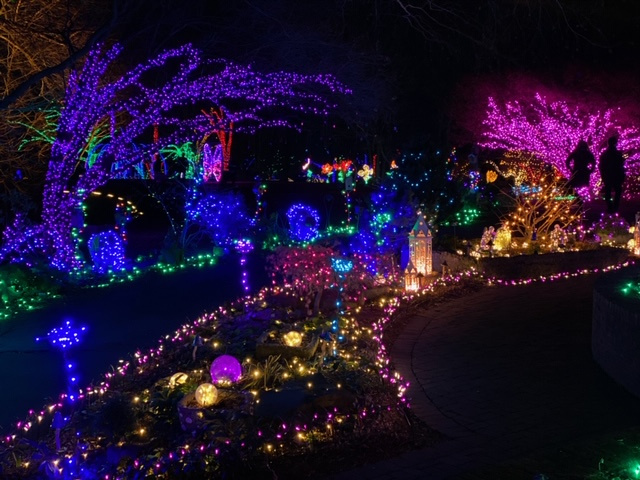 November 11, 2021-January 2, 2022
Every winter, The Meadowlark Botanical Gardens in Vienna are transformed into a festive wonderland. After enjoying half a mile of impressive holiday light displays, warm up by the fire pit with s'mores and hot cocoa. As part of their Covid safety precautions, all tickets must be purchased online in advance.
November 11, 2021- January 2, 2022
Want to enjoy a light display from the warmth and safety of your car? Turn off your headlights and follow the glow through Bull Run Regional Park's 2.5 miles of holiday lights. Buy your tickets online in advance for discounts! Get more info here.
Flintwood Lights- 13601 Brass Harness Ct, Herndon
The show is on at Brass Harness Ct until January 5, 2022! This display includes two houses synchronized for a "Dueling Jingle Bells" performance. Enjoy the animated light and music show Sun-Thurs 5:30-9:30pm and Fri-Sat 5:30-10:30pm. Get more info here.
6410 Glenbard Rd, Burke
Check out all the sea creatures at this animated light show which is running from December 3rd - January 8th from 5- 9 pm (10 pm on Saturdays and Sundays and 11 pm on December 24th and 25th).
10203 Lawyers Rd, Vienna
This zoo of holiday lights features about 100 light creatures! Enjoy the display from November 21- January 8th from 5-11:30 pm (off for rain).
Farmer's Christmas House- 2507 Fairview Dr., Alexandria
This house has ALL THE LIGHTS and is sure to leave you gasping in wonder. The lights are on around December 12 from 5-10pm. Get the latest info here.
6412 Joyce Rd, Alexandria
Enjoy inflatables galore at this fun display. Lights are on 5-10pm Sunday-Thursday and 5-11pm Friday-Saturday through New Years. The lights are off for moderate/heavy rain as well as wind over 10mph. The owners also welcome you to walk the driveway to take in all the lights. Get the latest updates here.
3912 Lincolnshire Street, Annandale
Every bit of this yard is packed with lights! Get in the festive spirit December 2, 2021, through January 1, 2022 from 5-10pm (10:30pm on Fridays and Saturdays). Lights are off during precipitation.
Did we miss one of your favorites? Let us know so we can add it to the list!