Best of Virginia 2019 | Vote The Spear Realty Group for the Best Real Estate Firm
Posted by Kristina Tricarico on Friday, January 4, 2019 at 8:00 AM
By Kristina Tricarico / January 4, 2019
Comment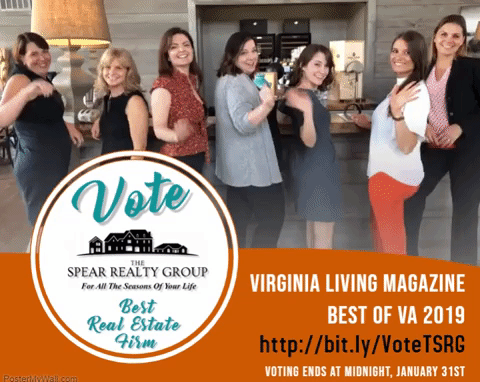 Virginia Living Magazine | Best of Virginia 2019
How many times have you wondered what businesses are the BEST in Northern Virginia?
Well, it's that time of year again and Virginia Living Magazine is asking all readers to vote for the best of the best. We were so honored to win #1 Best Real Estate Firm in 2018 and 2017, and would love your help to do so again!
And, please don't forget to vote for your other favorites too!

Tips:
- Vote in as few or as many of the 107 categories as you like.
- Limit one ballot per person. Encourage your friends & family to vote too!
- When you have finished voting for all of your "bests," click the "Submit Survey" button and your vote will be cast!

You have until 11:59 p.m. on Thursday, Jan. 31 to submit your ballot.